Donate
If you have a few spare dollars please consider donating to this archival effort. The costs do add up and I pay for it all out of my own pocket.
THANK YOU!
Simply click the button to be taken to PayPal's website:
Or to mail a check: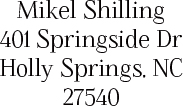 Any amount is greatly appreciated, thank you!
If you are looking to donate WWII items to the collection please use the Contact form to get in touch with me